EDIT MAIN

WELCOME TO PARENT & FAMILY ENGAGEMENT
"Parent & Family Engagement (PFE) refers to the systematic inclusion of families in activities and programs that promote children's developmnet, learning, & wellness..."--U.S. Dept. of Education.
In the Dollarway School District, PFE is not only focused on your student's success, but we also help to meet the needs of parents and families as well. We want parents and families to understand that our district is more than just a place to send your children to learn, but it's also a place where parents and families can come to access resources that lend to the success of the whole family.
We are here to help you become an even more involved and engaged parent because you are the most important person in your child's life no matter what their age! As President Barack Obama said, "In the end, there is no program or policy that can substitute for a parent. Responsibility for our children's education must begin at home." Our district Parent & Family Resource Center is located at 4900 Dollarway Road in the George Stepps Technology Bldg. See flyer below that highlights some of the resources we offer. Click here to view our Additional Parent Resources page and to view our district's Parent & Family Engagement Plan which describes how the district will provide opportunities to improve parent, family and community engagement to support student learning. Feel free to contact us should you have questions. Thanks for visiting!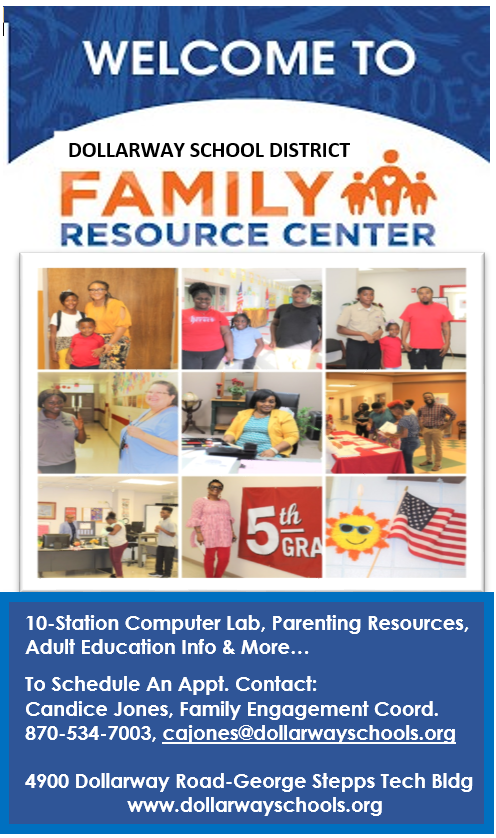 Click the video below to see what we are doing!