EDIT MAIN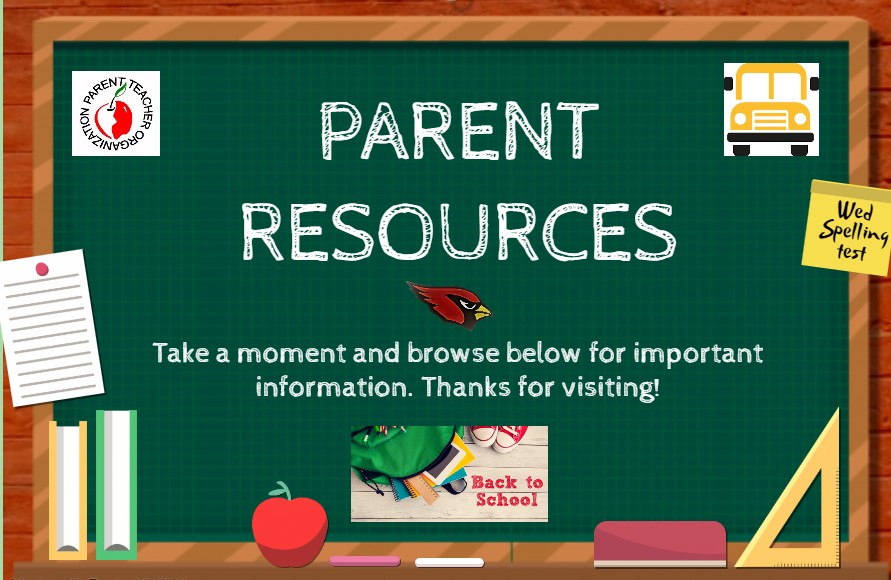 ---
Upcoming events
We invite you to be a part of the Dollarway School District's Mission to "Collaborate, Educate, Graduate...The Whole Child. Your involvement and participation is an important part of the success of your child. Please consider attending any of the events below. For additional resources and helpful information see the section(s) below. Click To View: 2019-2020 Academic Calendar
CAMPUS & COMMUNITY EVENTS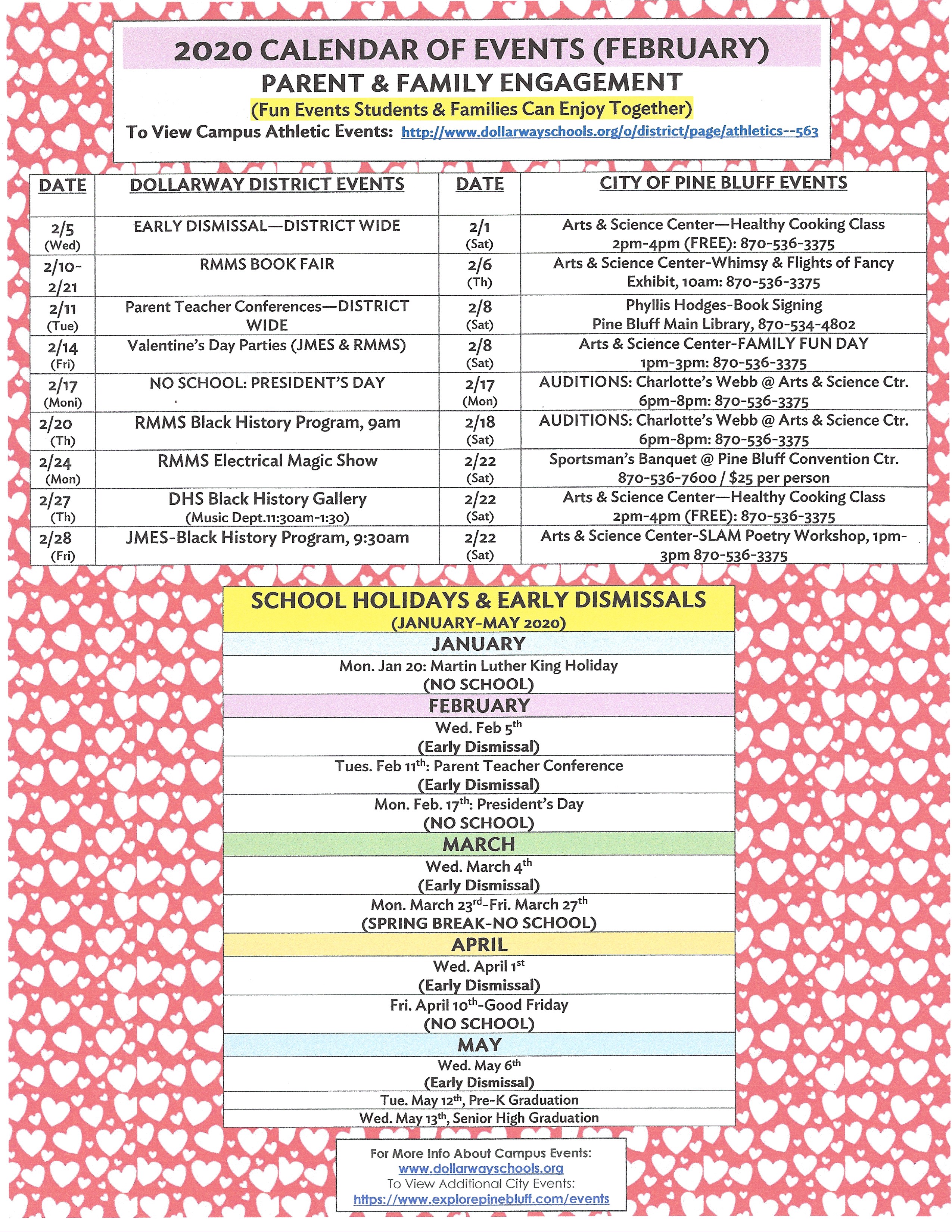 HELPFUL INFORMATION
2019-2020
TITLE-I FAMILY ENGAGEMENT PLAN
CLICK TO VIEW SUMMARY

ACCESS STUDENT INFORMATION AT HOME OR BY PHONE (HAC-Home Access Center)


PARENT & FAMILY ENGAGEMENT SURVEY


What is it? The DSD Family Engagement Plan describes how the district will provide opportunities to improve parent engagement to support student learning. We value the contributions and involvement of parents in order to establish an equal partnership for the common goal of improving student achievement. This plan describes the different ways that we will support parent engagement and how parents can help plan and participate in activities and events to promote student learning at school and at home.
Click to View Plan.
FULL LENGTH: 2019-2020 DISTRICT FAMILY ENGAGEMENT PLAN


The Home Access Center provides an online grade book where parents and guardians can view helpful student information such as student registration, scheduling, attendance, assignment, and grade information to support and guide their children through the educational process. From home or work, at any time of the day or night, parents can access the Web portal to track academic achievement.
Click to Access HAC:
HOME ACCESS CENTER


Your voice matters. Take a moment to view the most current feedback we have recieved from parents.
2019-2020 TITLE-I PARENT SURVEY RESULTS



Click to Take Survey NOW
TAKE 2019-2020 SURVEY NOW




STAY INFORMED

GENERAL PARENTING
INFORMATION




PARENT & TEACHER COMMUNICATIONS TOPICS
The Arkansas Department of Education (ADE) is committed to improving family and community engagement across the state. We recognize that family members are students' first teachers and we must work together for all children to have the opportunity to be college, career, and community ready. For Arkansas to lead the nation in student-focused education, family engagement must be the foundation to learning in all schools.
Click to view helpful resources and links:
PARENT, FAMILY & COMMMUNITY ENGAGEMENT
Parenting can be hard work, and we want to help make you job easier by providing tools that can help you improve your parenting skills and build more quality time into your schedule. Click on the link(s) below:

HELPING YOUR CHILD

BE ACTIVE & HAVE FUN!!!

This list is available and provides questions for parents and teachers to consider when communicating with each other.
MONTHLY COMMUNICATIONS TOPICS

PARENTS DIRECTORY
A

---

F

---

M

---

B

---

G

---

N

---

C

---

H

---

P

---

Parent Involvement/ Family Engagement

E

---

I

---

S

---
ADDITIONAL RESOURCES
We invite you to be a part of the Dollarway School District Mission to "Collaborate. Educate. Graduate. - The Whole Child!" by perusing the items below for additional resources. Please check back often, as information is added on a regular basis.
K-8 REFRIGERATOR CURRICULUM
The Refrigerator Curriculum for grades K-8 contains grade-specific concepts and skills that parents can use to prepare their children and support instruction in the classroom. Each grade-level list is aligned to the Arkansas Curriculum Frameworks. It is only a sample however, and does not include everything that your child will be taught throughout the school year. You are your child's first and most important teacher and we value your support in building a solid foundation to prepare your child for school.
Click on the icon below to access the Refrigerator Curriculum for your child's grade level.