NEWS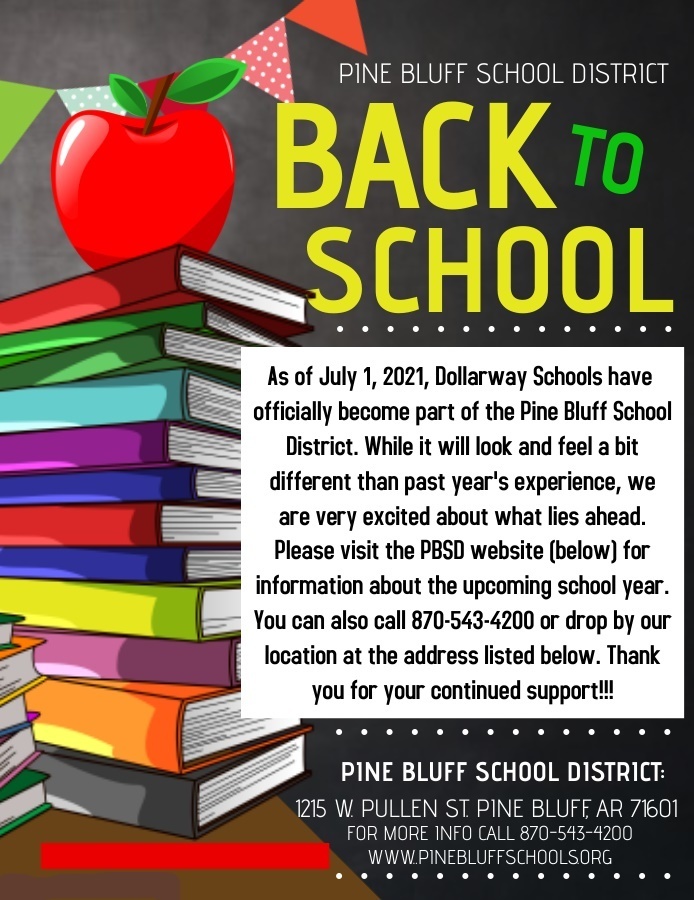 As of July 1, 2021, the Dollarway School District has officially become part of the Pine Bluff School District. We are so appreciative of your support during this time of transition. While it will...
VIDEO: Celebrating 107 Years of Dollarway History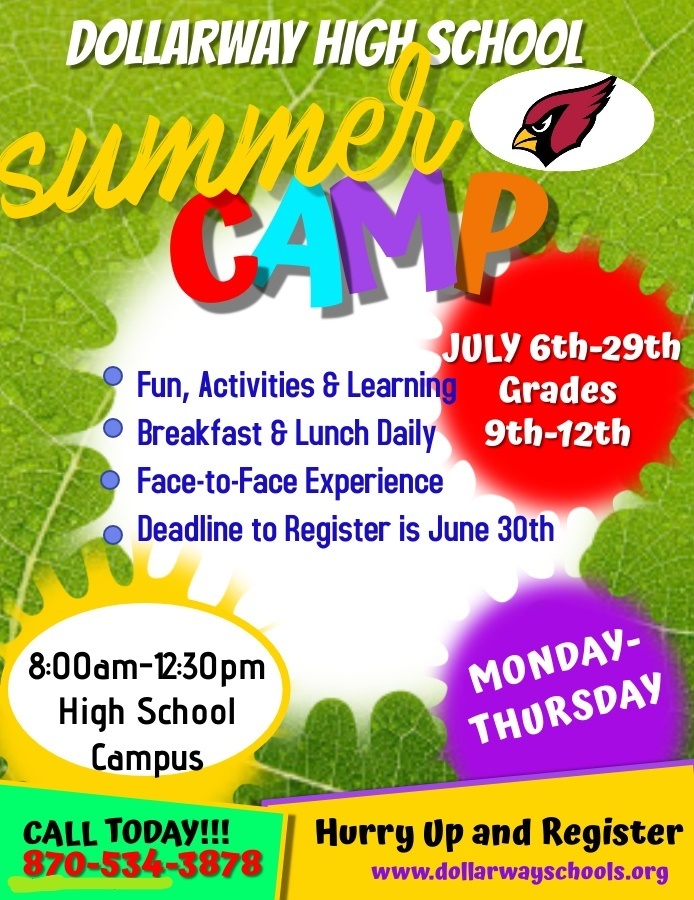 You Are Invited To Attend What: Dollarway High School--Cool School Summer Camp When: July 6, 2021 through July 29, 2021 (Monday through Thursday) Time: 8:00am until 12:30pm Where: ...
SEE ALL NEWS
Events