NEWS

The next Virtual Learning Day is Wednesday, May 5th, 2021. Parents of JMES students should CLICK HERE for special instructions. Thank You.
2021-2022 PBSD Virtual Academy Hello Dollarway Families! Effective July 1, 2021, the Dollarway School District will become part of the Pine Bluff School District. Together, we will once again...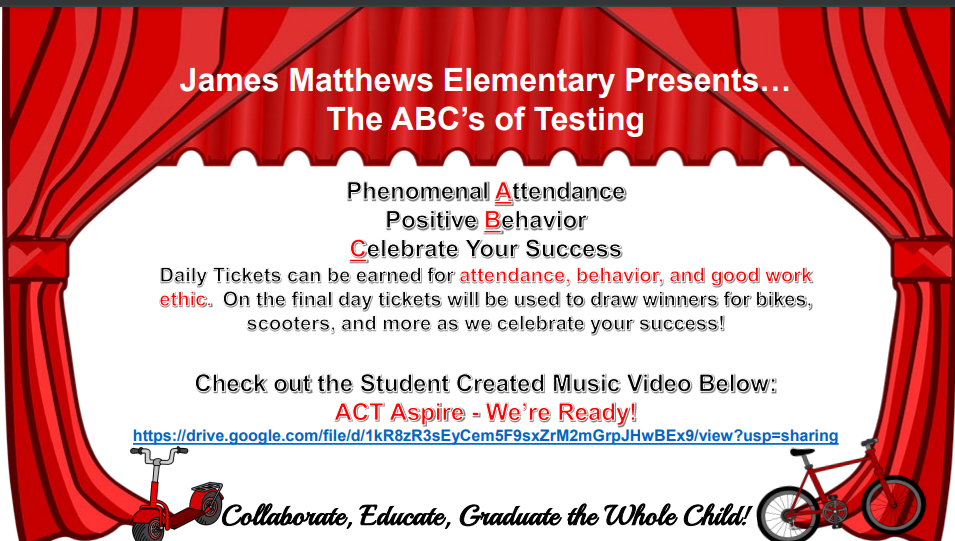 JMES ACT ASPIRE READY TO ACHIEVE!!! Check out our student-created "ACT Aspire-We're Ready" video below.
SEE ALL NEWS
Events