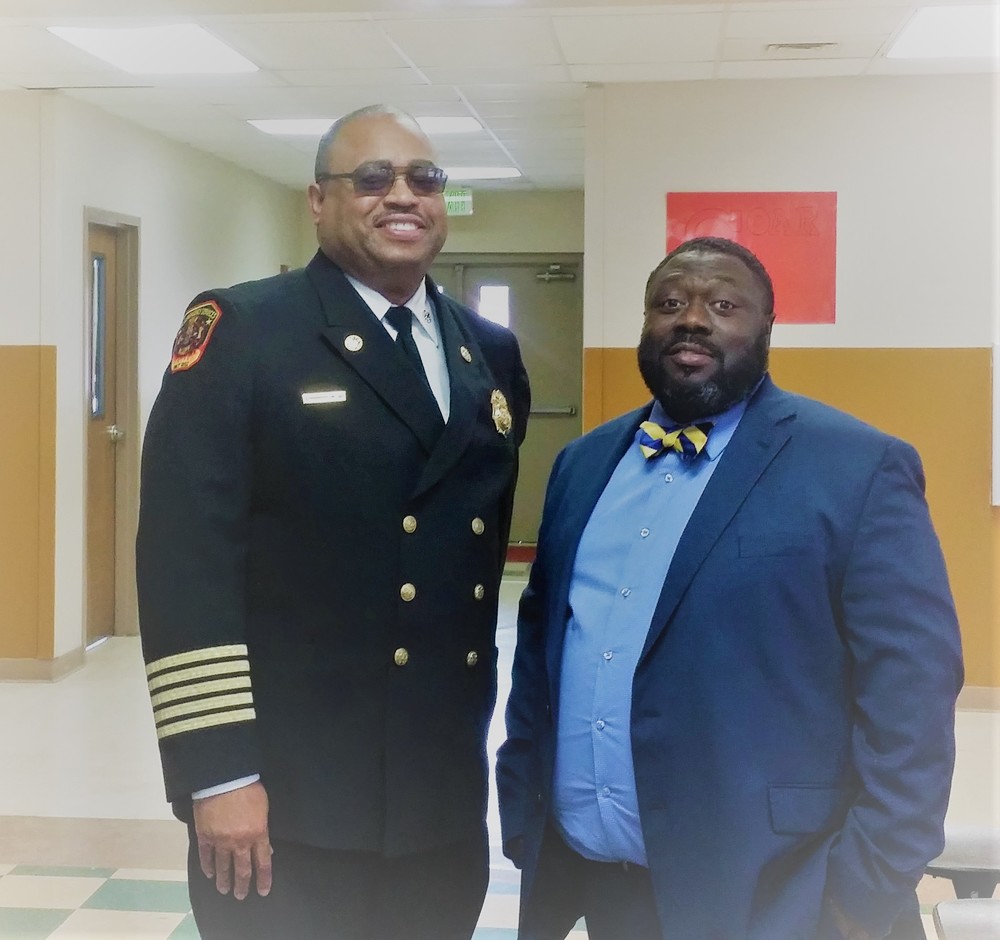 FIRE CHIEF HONORED AS "LIVING LEGACY"
Candice Jones
Thursday, February 28, 2019
Mr. Shauwn D. Howell Sr., Fire Chief for Pine Bluff Fire & Emergency Services spoke to students at RMMS during their "Living Legacy" Black History Program. He encouraged the students to make decisions that lead to successful outcomes, and answered many questions posed by students. RMMS students Amiya Gurndy and Jaliyah Gary introduced Chief Howell, and Amora Pryor performed an interpretive dance. Many members of the community attended the event to show their support and appreciation. At the end of the program, RMMS Dean of Students, Booker Mays presented Chief Howell with a certificate in honor of him being recognized as a member of Dollarway's Living Legacy. Chief Howell is a 1986 graduate of Dollarway and we were honored to have him. We would also like to take this opportunity to acknowledge RMMS staff, Vernice Meadows-Math/Literacy Facilitator, James Copeland-Social Studies Teacher, Dedrick Cross-History Teacher for their vision in coordinating this event and to all of our Dollarway Community Alumni, that are having a positive impact in our city, and remind us of all the great things and success stories that are here in Pine Bluff.