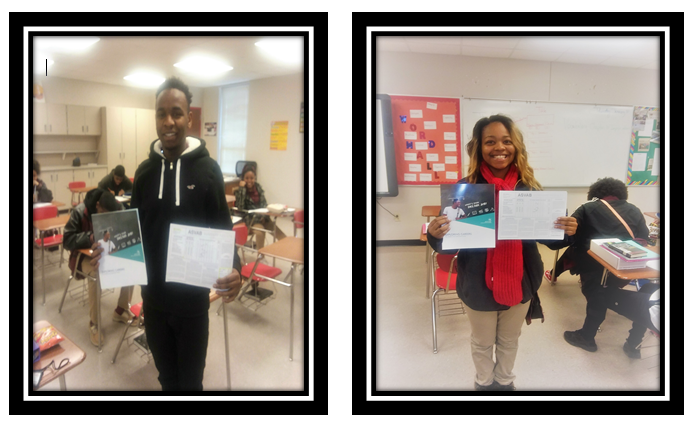 JOB WELL DONE!!!
Candice Jones
Wednesday, February 20, 2019
Congratulations to Xzavion Bullard's (pictured left) achievement score of 36 on the ASVAB Military Entrance Exam. Xzavion meets eligibility requirements to enlist in the United States Army, Navy, Army Reserve, National Guard, or Marine Corps.
Congratulations to Donteria Willis achievement score on the ASVAB. Donteria met all eligibility requirements to enlist as a junior, but, had a desire to increase her score for more scholarships opportunities. Donteria raised her score 22 points from a 40 to a 62 on her January 2019 testing.
Both students plan to enlist in the U.S. Armed Forces after graduation. WE ARE SO PROUD OF YOU!!!