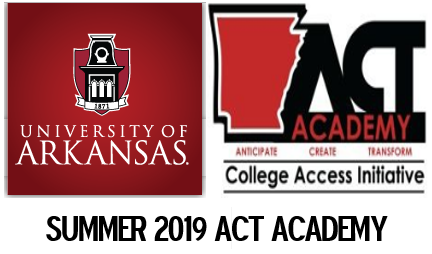 NOW ACCEPTING APPLICATIONS!!!
Candice Jones
Tuesday, January 22, 2019
The online application for the (ACT Summer Camp) at University of Arkansas College Access Initiative ACT Academy is now LIVE, and will be open until Sunday, March 17. Current freshman, sophomores, and juniors are invited to learn more and apply online for this intensive 4-day ACT prep summer camp at the U of A in Fayetteville, where they will stay in a shared residence hall room from Tuesday, July 9 – Saturday, July 13. On that Saturday, all students will take the national ACT test at the UA, Fayetteville test center. Students that apply will be notified of their status by: April 20, 2019. Click image below for more info or visit: https://multicultural.uark.edu...