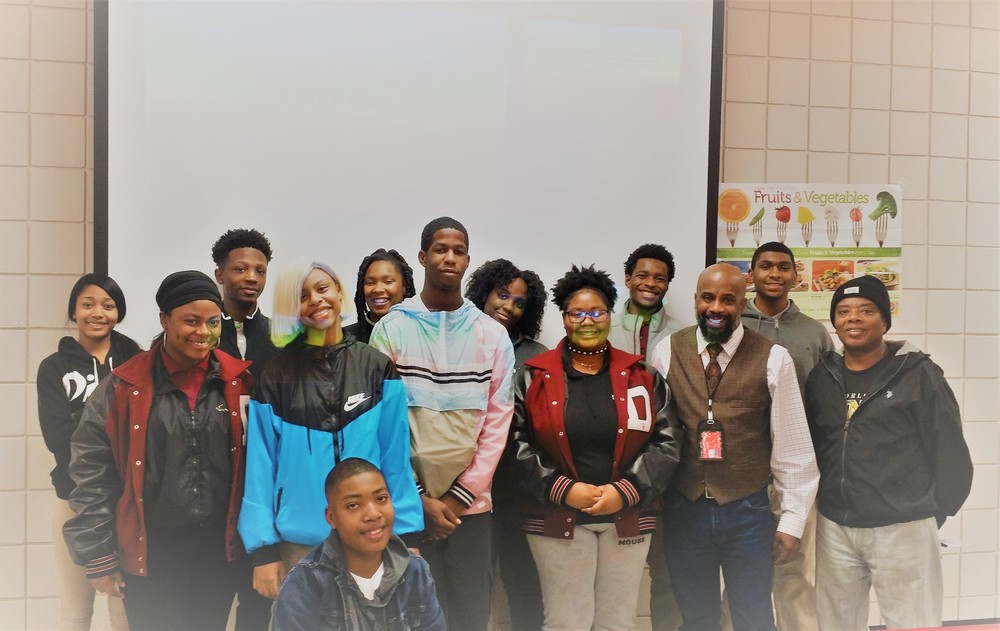 DHS STEM FAMILY NIGHT A SUCCESS!!!
Candice Jones
Thursday, December 06, 2018
A great time was had by all staff, students and parents that attended Family STEM night, that was held in the DHS cafeteria last night. STEM learning involves students learning to work collaboratively, to problem-solve and to be creative. The event was coordinated by Parent Facilitator, Ms. Virginia Gulley-Jones and Mrs. Rachel Shorter, Math/Science facilitator.
The night included around 60 minutes of hands-on, educational activities that appealed to students and adults, at various activity stations, from Algebra Brain Drain to How to Make a Hexahexaflexagon, to Chemical Experiments and of course How to make Hot Chocolate!!! One of the highlights of the evening was an appearance by Rudolph the Red-Nosed Reindeer & Mr. Frank Lyles and his team of coding wizards, that presented a brief informational coding PowerPoint. It was an amazing event. Below are pictures that highlighted the event. Thanks to all the staff, students and parents of DHS that contributed to its success!!!