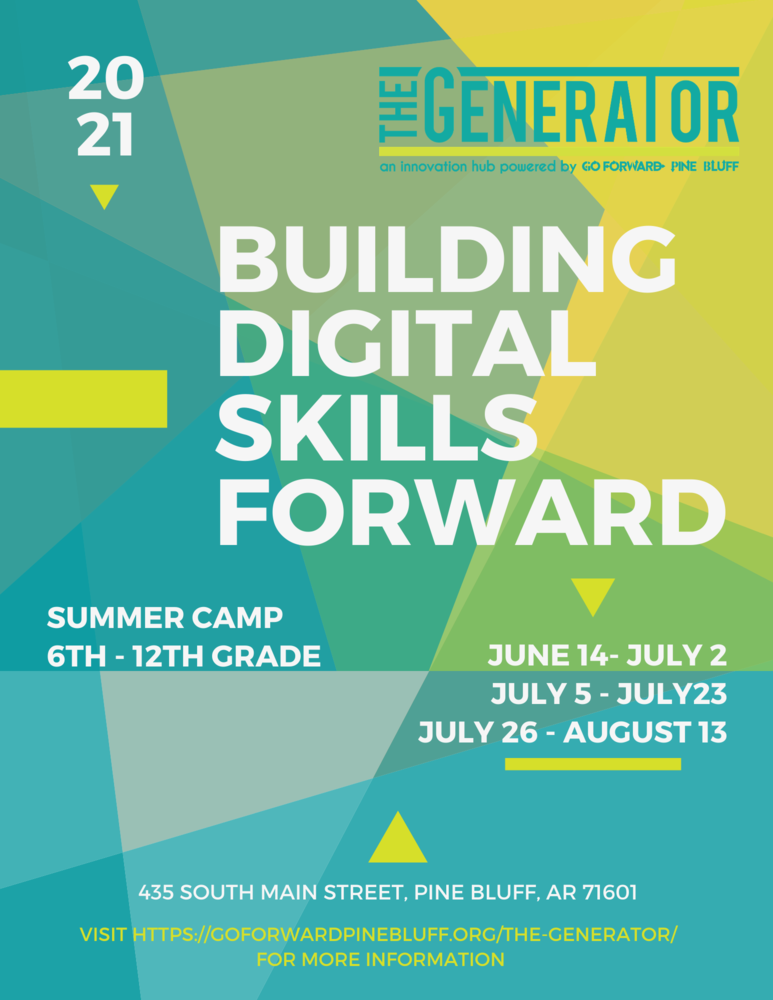 DIGITAL SKILLS SUMMER CAMP
Candice Jones
Monday, June 14, 2021
The Generator is offering a summer camp for 6th-12th graders at no cost to the participants starting June 14th. Mr. Michael Turley, Education Programs Coordinator for The Generator has a strong background in STEM, and he has created a fun and engaging program "Building Digital Skills Forward."
The curriculum will be engaging, rigorous, and multi-track that empowers 6th - 12th-grade learners to develop their inherent digital and digital-related skills. The program relies on learner-driven project-based home, school, and community predicaments; each learner will explore their predicaments while leveraging the use of a broad range of digital, virtual and physical technologies available at or through The Generator.
The BDSF is designed to specifically foster learner creativity and critical thinking intended to help each learner resolve their specific predicaments with one or more optimal outcomes. See flyer for details.