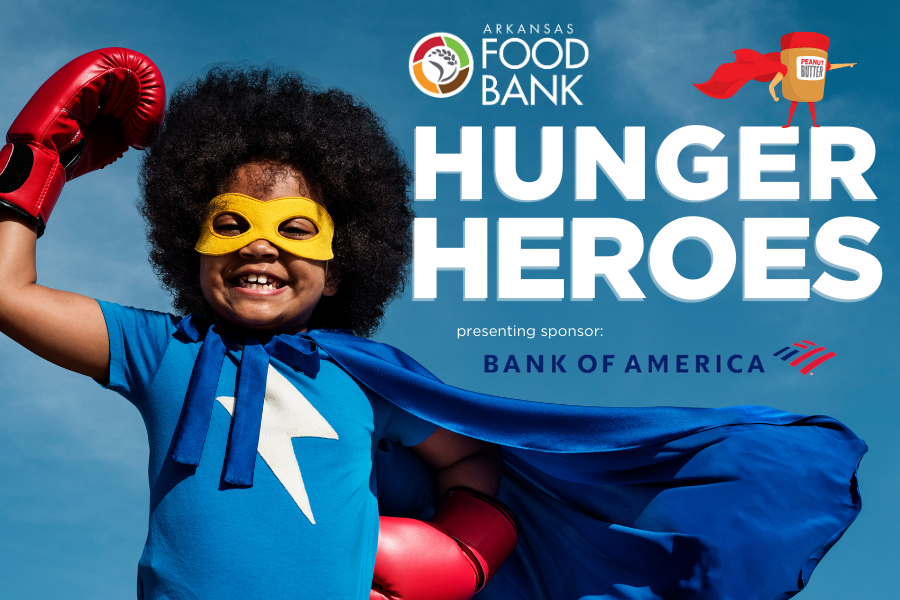 Students can be Hunger Heroes
Kanechia Sergeant
Tuesday, January 12, 2021
Click the link to find out how you can be a Hunger Hero: https://arkansasfoodbank.org/h...
TODAY, Arkansas Foodbank is launching our third year of Hunger Heroes! This program gives kids and teens the opportunity to learn about hunger in Arkansas and join a cause that impacts classmates, families and neighbors experiencing hunger in their own communities. Currently, 1 in 4 kids in Arkansas are at risk for hunger and we're working to change that.
We're looking for kids and teens in central and southern Arkansas to be Hunger Heroes and help us fight childhood hunger.
This year, instead of a nomination process, any student interested within our 33-county service area can sign-up to participate! To maintain safe social distancing, we'll be hosting a virtual kick-off and wrap-up party so that everyone can participate.
View our Hunger Heroes Flyer and FAQs to share with parents of students who would be a great Hunger Hero. Sign-ups close January 22nd.
This year we will have three divisions:
* Kids Division – Ages 5-11
* Junior Division – Ages 12-18
* Team Division – any age group combination (School team, sports teams, spirit squads, school clubs, etc)
We're excited for our third year of making a difference in the lives of Arkansas children and look forward to working with you. To learn more about Hunger Heroes, visit our website or feel free to contact me with any questions! Thank you so much!
Gratefully,
Kaitlyn McCarty
Development Coordinator
Arkansas Foodbank
kmccarty@arkansasfoodbank.org
(501) 569-4314