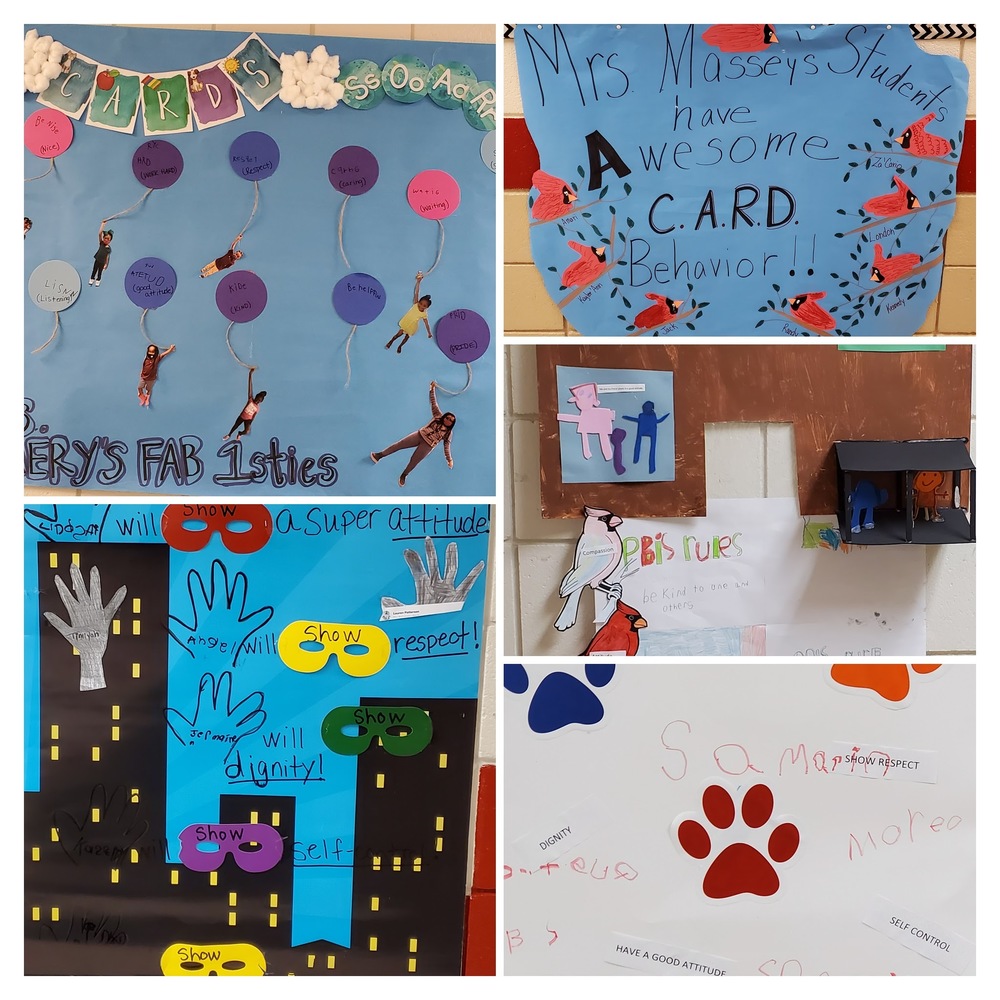 JMES CELEBRATES PBIS KICK-OFF WEEK
Candice Jones
Thursday, September 24, 2020
PBIS KICK-OFF WEEK
(See Pics Below)
James Matthews Elementary celebrated PBIS Kickoff Week August 31st - September 4th. Virtual students, F2F students, and staff took part in the activities for the week which were:
Monday-Hats off to good behavior. (hats were worn)

Tuesday-Sock it to negative behavior. (crazy or mismatched socks were worn)

Wednesday-Our future's so bright, we're going to need shades. (favorite pair of sunglasses were worn)

Thursday-Banner Decoration Contest (each grade level created a banner with a "C.A.R.D.S Soar!" theme)

Friday-JMES CARDS Soar! Kickoff Assembly (favorite team apparel was worn and Assistant Principal David Sims addressed students virtually)
A special thanks to JMES teacher & parent facilitator, Ms. Kanasha Carmickle for sharing these amazing pictures!