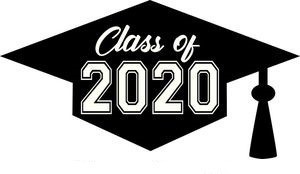 DSD GRADUATION CEREMONY: BY APPOINTMENT ONLY
Candice Jones
Monday, June 22, 2020
The Dollarway School District is pleased to announce plans for the 2020 Dollarway High School graduation.
The ceremony will be held on (tomorrow) Tuesday June 23rd, at 5pm in the high school gymnasium. This will be a non-traditional graduation ceremony by appointment only for the 62 graduates. A limited number of participants, not to exceed ten (10) to include family/household groups, faculty, and graduating officials will be permitted in the space at one time. Individual rooms in the gymnasium will be used to separate graduates and arriving families and to provide adequate space for social distancing. Security, faculty, and staff will be on hand to ensure CDC guidelines and plans are strictly adhered to.
School Nurses will be present to conduct Covid-19 screenings and to check temperatures. Any person who fails the screening will not be permitted to enter the venue.
Hand sanitizer stations will be available at all entrances and exits. Face coverings are required for all persons present, except for children under 10 years of age, however, we discourage that very young children do not attend.
The facility, including seating, shall be cleaned and disinfected before and after each use. Frequently touched surfaces shall be disinfected periodically during the course of the event using EPA-approved products.
This event is not open to the public and no media will be allowed in. For more information regarding this event please call 870-534-3878.