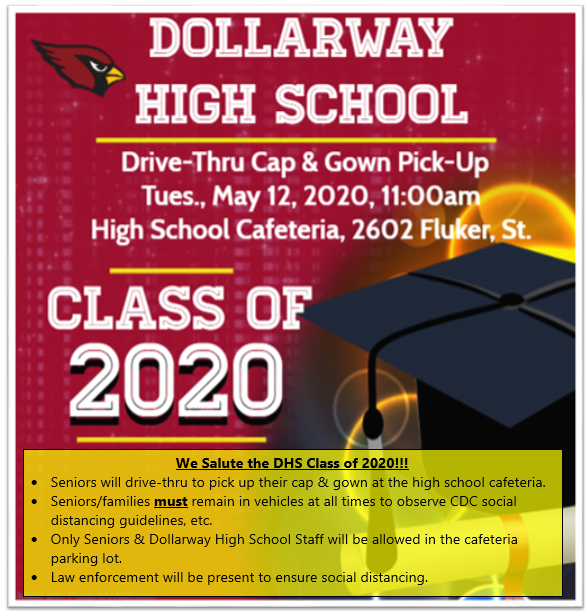 CLASS OF 2020: DRIVE-THRU CAP & GOWN PICK-UP
Candice Jones
Tuesday, May 05, 2020
The Senior Class of 2020 will drive thru to pick up their cap and gown at the Dollarway High School Cafeteria located at 2602 Fluker St. on Tuesday, May 12th, at 11:00 am. In an abundance of caution, we will follow CDC social distancing guidelines and observe the following:
Students/families must remain in vehicles at all times.
Only Seniors and Dollarway High School Staff will be allowed in the cafeteria parking lot.
Law enforcement will be present to ensure social distancing.
We Salute the Class of 2020!!!