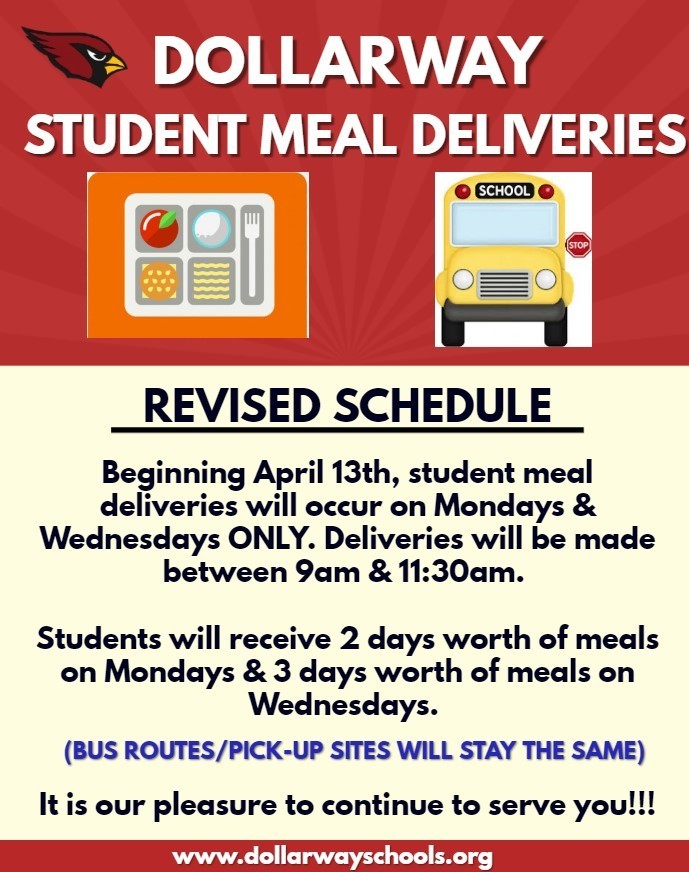 REVISED: STUDENT MEAL DELIVERY SCHEDULE
Candice Jones
Friday, April 10, 2020
Beginning April 13th, student meal deliveries will occur on Mondays & Wednesdays ONLY. Deliveries will be made between 9:00am & 11:30am. Students will receive 2 days worth of meals on Mondays & 3 days worth of meals on Wednesdays.
Bus Routes & Pick-Up Sites Will Remain the Same
It is our pleasure to continue to serve you!!!