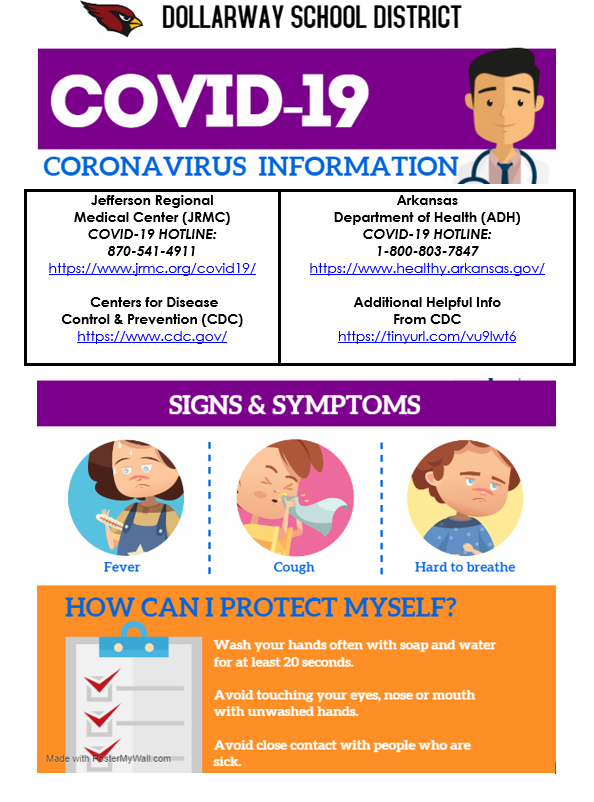 COVID-19 HELPFUL RESOURCES
Candice Jones
Friday, March 13, 2020
Hello Dollarway Family: COVID-19 is a respiratory illness caused by a novel (new) virus, and we are learning more about it every day. The best way to prevent infection is to avoid being exposed to the virus that causes it. Stopping the spread of the virus through everyday practices is the best way to keep people healthy. Please help minimize the spread of this type of virus by having your family follow the recommendations from the CDC (see below). For more information or if you have additional questions use the resources listed below:
Jefferson Regional Medical Center (JRMC)
COVID-19 HOTLINE: 870-541-4911
https://www.jrmc.org/covid19/

Arkansas Department of Health (ADH)
COVID-19 HOTLINE: 1-800-803-7847
https://www.healthy.arkansas.g...
Centers for Disease Control & Prevention (CDC)
https://www.cdc.gov/

Additional CDC Info
https://tinyurl.com/vu9lwt6
Thank You.