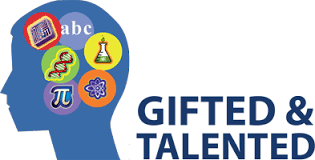 FREE PARENT WORKSHOP--GIFTED & TALENTED
Candice Jones
Wednesday, January 22, 2020
Arkansas for Gifted & Talented Education (AGATE) is planning a free Parent Day on Friday, Feb. 14th. There will be 5 sessions for parents to attend between 8:00 AM-1:00 PM. Parents do not need to register and the event is free. The sessions will be held at the Hot Springs Convention Center.
Julie Sanders- ACT Academy @ 8:00 AM
Monica Springfield- GT Specialist for OUR Educational Cooperative @ 9:00
Rachel Winters- National Park Service Education Coordinator @ 10:00 AM
Marsha Masters- Economics Arkansas @ 11:00
Charlie Feick- ASMSA @ 12:00
--
Bill Shelly, M. Ed.
Gifted and Talented Specialist
Novice Teacher Mentoring Facilitator
APPEL Site Facilitator
Retention and Recruitment Facilitator
Arkansas River Education Service Cooperative
912 West 6th Avenue
Pine Bluff, AR 71601
(870) 730-2933