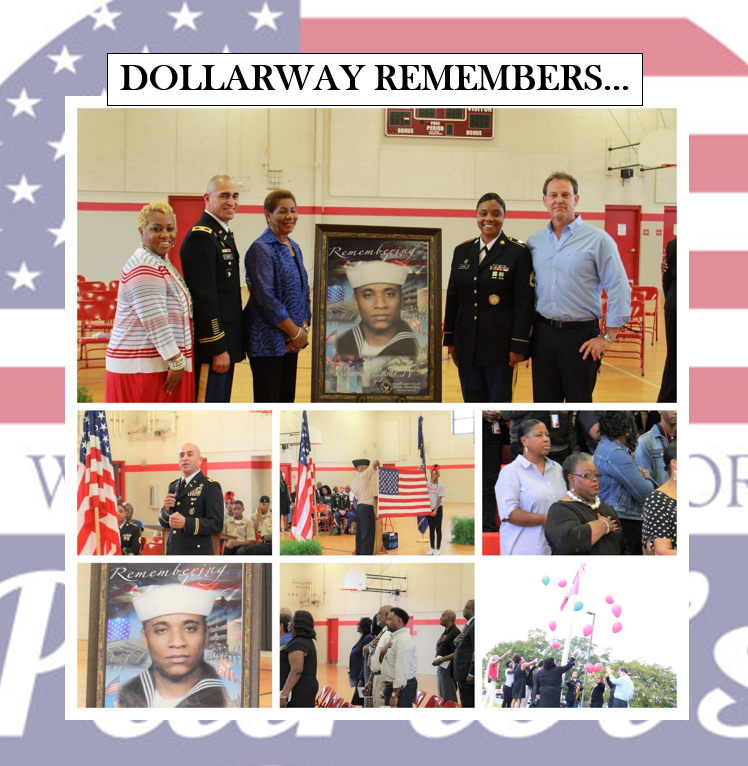 9/11--DOLLARWAY REMEMBERS
Candice Jones
Wednesday, September 11, 2019
September 11th
Remember...
The lives lost and the families they left behind...the first responders who bravely fought to save lives...the members of our military who have served in response...
Never Forget.
Nehamon Lyons IV (Center Picture Frame) graduated from DHS in 1989, went on to enlist in the United States Navy in 1997 and was killed on September, 11, 2001 while serving at the Pentagon as Operations Specialist 2nd Class, for the Navy Command Support Team. Nehmon Lyons, was 30 years old. He received the Purple Heart, Navy & Marine Corps Commendations Medal posthumously. He was one of 3 Arkansans serving in the U.S. Armed Forces, who lost their lives that day.
Special Thanks to Linda Simmons, DHS English teacher & her team for coordinating today's commemoration ceremony.