PBIS AWARDS
Candice Jones
Monday, September 09, 2019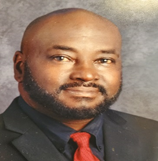 PBIS Corner by: Andrew Roshell, III
Last year the Superintendent of the Dollarway School District, Barbara Warren implemented PBIS, which stands for Positive Behavioral Interventions and Supports. The PBIS Behavior Supports Specialist is Mr. Andrew Roshell, III. According to Mr. Roschell "PBIS is essentially a behavior management system used to understand what maintains an individual's challenging behavior and provides tools to correct it". During the 2018-2019 school year, students as well as teachers received incentives for their positive support concerning PBIS. Students were awarded tickets to UAPB athletic events and positive reinforcement from staff in the district. Teachers also received rewards for supporting and teaching the matrix with fidelity in their respective buildings.
There are four main goals that the district intends to accomplish in the upcoming school year. First, Dollarway School District plans to improve the culture and climate throughout the district. Second, attendance will be addressed in decreasing absences of students and staff. Third, staff will model and promote the desired behavior expected for excellence from students. Fourth, the district plans to work with community stakeholders in increasing engagement at all levels celebrating achievements and accomplishments.
As a result of their support of PBIS a number of students and staff (28 total) earned tickets to the Arkansas Travelers baseball game, which took place on August 23rd, in North Little Rock at Dickey-Stephens Park. They were awarded tickets because of their hard work, great behavior and commitment in supporting PBIS. High school teachers used the tickets to take their families to the event. Those teachers were: Phyllis Childs an English teacher, Elouise Shorter an Algebra 2/Pre-Calculus teacher and Velma Barnes CTE, Financial Literacy teacher. Students awarded were: RMMS--5th grade: Marquette Brooks, London Callum, and JaKobe Johnson; 6th grade: Reginald Howard and Adrianna McAfee. 7th grade: Jhykerion Battles. 8th grade: Saniah Goodloe, Ronnie Baker and Xavier Arnold. Students at James Matthews Elementary were 4th graders: Iyahweh Azeez, Tyler Johnson, Raphael Delacruz, Jewel Ann Smith, Angela Williams and Jamrion Nowden as seen below.