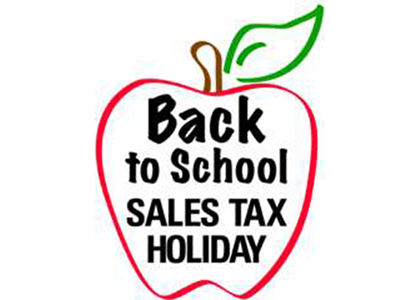 TAX FREE WEEKEND IS HERE!!!
Candice Jones
Friday, August 02, 2019
ATTN Dollarway Families--REMINDER: TAX FREE WEEKEND!!! Saturday, August 3, 2019, thru Sunday August 4, 2019, the State of Arkansas will hold its sales tax holiday, allowing shoppers the opportunity to purchase certain School Supplies, School Art Supplies, School Instructional Materials, and clothing free of state and local taxes. For info: https://katv.com/news/local/2019-arkansas-sales-tax-holiday.