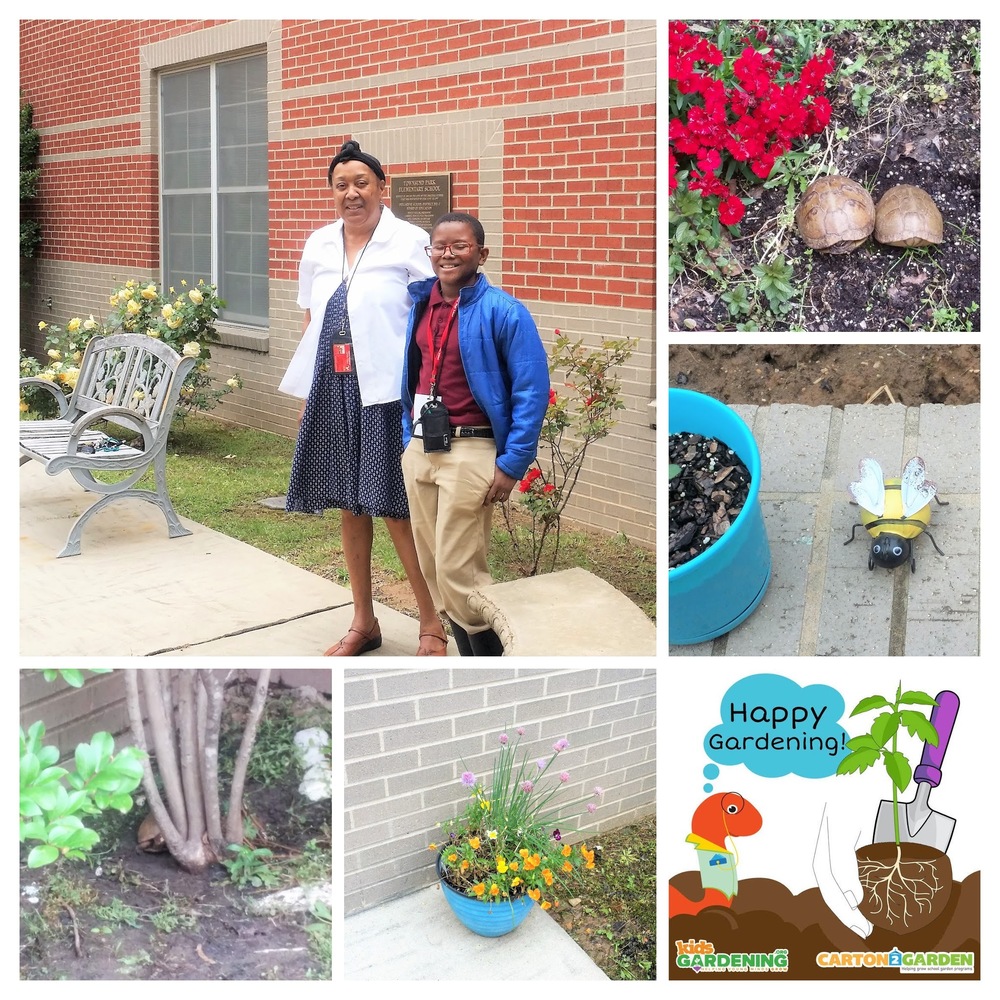 HOW DOES YOUR GARDEN GROW???
Candice Jones
Thursday, May 09, 2019
Mrs. Nash, the librarian at RMMS, her student helper, 7th grader Eshon Freeman (pictured), and many other students are working towards improving the school courtyard at RMMS by planting a garden. Mrs. Nash believes that school gardens offer hands-on learning, and are a wonderful way to use the schoolyard as a classroom. In doing so students learn valuable gardening and agriculture concepts and skills that tie into several other subjects, such as math, science, art, social studies and P.E. Gardening can also help teach students personal responsibility and improve social skills. They recently added two box turtles to their garden which adds to the learning experience and fun for students. Thank you Mrs. Nash for investing your time and talent into our students.....Happy Teacher Appreciation Week!!!