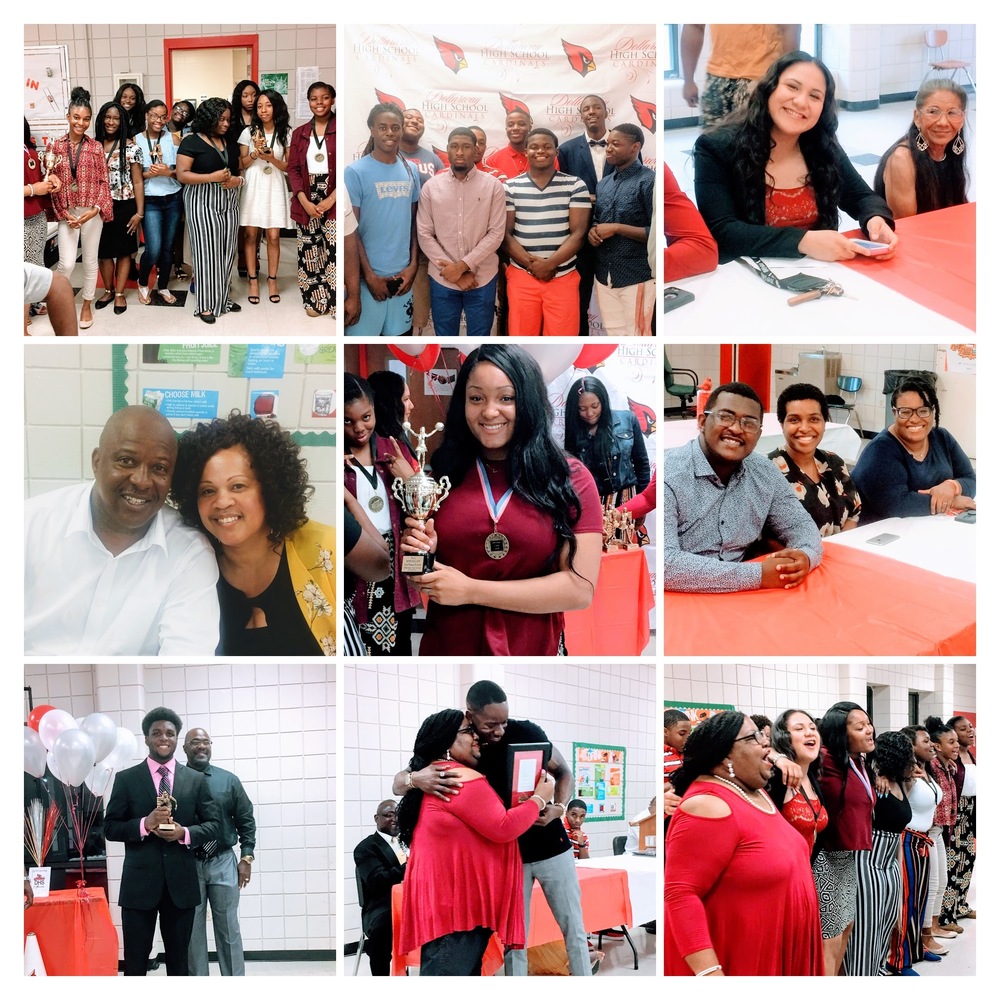 ATHLETIC BANQUET 2019
Candice Jones
Friday, May 03, 2019
More pics can be found here:
https://photos.app.goo.gl/MToNJ8vDzhgeGeup7
Dollarway High School hosted their annual Athletic Banquet on Tuesday, April 30th, 2019. The banquet honored students that participated in athletics throughout the year in the following sports: Football, basketball, baseball, softball, track & field, and cheer.
Guest speaker for the banquet was 2011 DHS Alumni, Charleston Girley. Mr. Girley is an author that recently published his first book, entitled, The Black Accountant and created the Dollarway Impact Scholarship to award to graduates from low-income families in the Dollarway School District, to help them pay for college.
This year's event honored a number of students, grades 9th-12th. It was a great opportunity for students, along with their parents and coaches to come together for one last time before summer break to celebrate high school athletic achievements.
Special Awards Categories included:
· Most Valuable Player
· Most Improved
· Best Defense/Best Offense
· Highest GPA
· Most Spirited
· Newcomer of the Year
Dollarway High School is proud of its past, present and future student athletes and would like to send a special congratulations to all athletes in the Class of 2019! A very special thanks to Athletic Director, Mr. Alton Murphy, Head Coach Martese Henry and the entire coaching staff and partners that helped coordinate this very special event.