Hello Dollarway Parents & Students (8th-10th grade). Please join us in the high school library tomorrow evening @ 4pm to learn about and sign-up for FREE afterschool programs that provide FREE meals, transportation to and from the site, college & career planning info, and much more! Click here for more info:
http://www.dollarwayschools.org/article/84792
.

Hello Dollarway Family--CONGRATULATIONS! Once again, Dollarway High School has been recognized by the Office for Education Policy (OEP) at the University of Arkansas as a school that is Beating the Odds, because students demonstrated high growth on the ACT Aspire. Dollarway High received the following awards: Statewide "Beating the Odds" ELA Growth: High School Level;"Beating the Odds" Math Growth: High School Level (Central Region);"Beating the Odds" ELA Growth: High School Level (Central Region). We are so proud of our students and staff!!! More info can be found in the news section of
www.dollarwayschools.org
.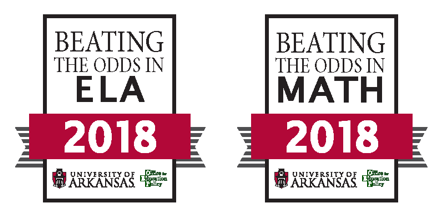 Report cards will go out on Wednesday, January, 9th, 2019; Report cards WILL NOT go out on Thursday, Dec. 20th, as stated in the December Newsletter. Please excuse the error. Thank you.

Season's Greetings Dollarway Family, Take a moment to view our December CAMPUS Newsletter by clicking the link below. Merry Christmas & Happy New Year. Thanks for viewing! DECEMBER 2018 DOLLARWAY MATTERS NEWSLETTER
https://spark.adobe.com/page/aRlPxs1EvGODX/

Dollarway Title I Parent & Family Engagement Plans which are compliant with Title I regulations, are approved and have been placed on-line for parents of all students, grades K-12 for the 2018-2019 school year. The District Title I Plan has been approved by Arkansas Department of Education and also available on-line. All plans can be accessed at
www.dollarwayschools.org
. Go to menu or school section and click on Parent & Family Engagement. If you would like to request that a copy be mailed to you contact Mrs. C. Jones at 870-727-9595.