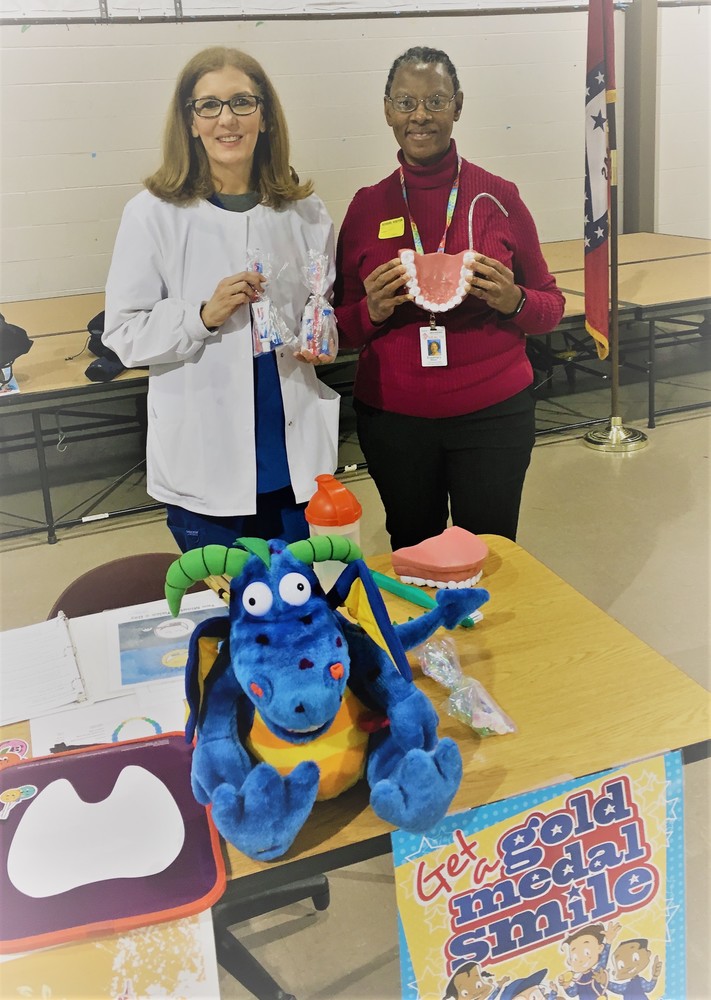 HEALTHY SMILES ARE IMPORTANT!!!
Candice Jones
Monday, February 25, 2019
Community Health Promotion Specialist, Rosemary Withers (pictured right) from ARESC (Arkansas River Education Service Cooperative) conducted an oral health workshop for JMES students (Pre-K-4th grade) on Tuesday, February 19, 2019. She shared with students about proper oral care and how often they should brush their teeth. Part of her presentation included an appearance by "Mr. Yuck Mouth" a character which displayed to students the bad things that can happen to their mouth, teeth, gums and tongue if they smoke. Thanks to JMES Nurse, Kristine Brooks, R.N. (pictured left), and her team for arranging this event.