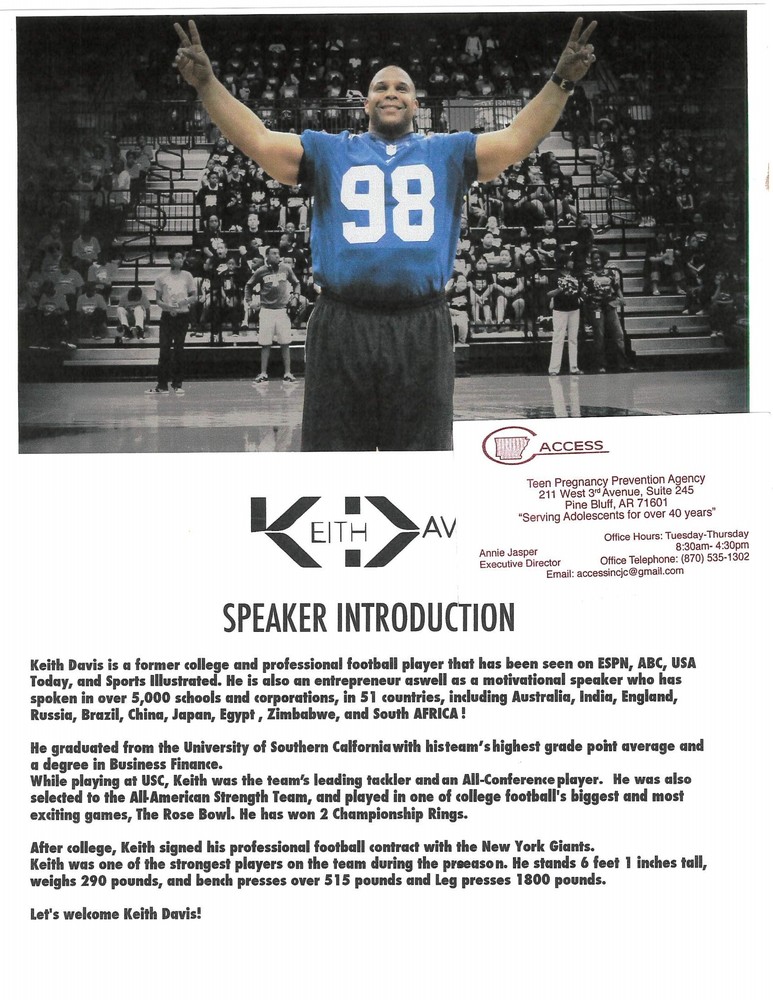 FOCUSED ON INSPIRING A NATION
Renece Norman
Tuesday, October 01, 2019
Keith Davis's school assemblies have been delivered in high schools from California to New York, as well as Brazil, Bolivia, the Caribbean, England, Scotland, Australia, Egypt, and South Africa. Millions of high school students and educators from all walks of life have absorbed Keith's elevating message.
Keith takes his audiences on an emotional roller coaster of excitement, energy, laughter, tears, and ultimately leaving them standing on their feet applauding, as they self-reflect on their own lives.
Keith Davis, Motivational Speaker, will be the speaker at Dollarway High School Friday October 11th @ 11:20 in the High School Gymnasium.