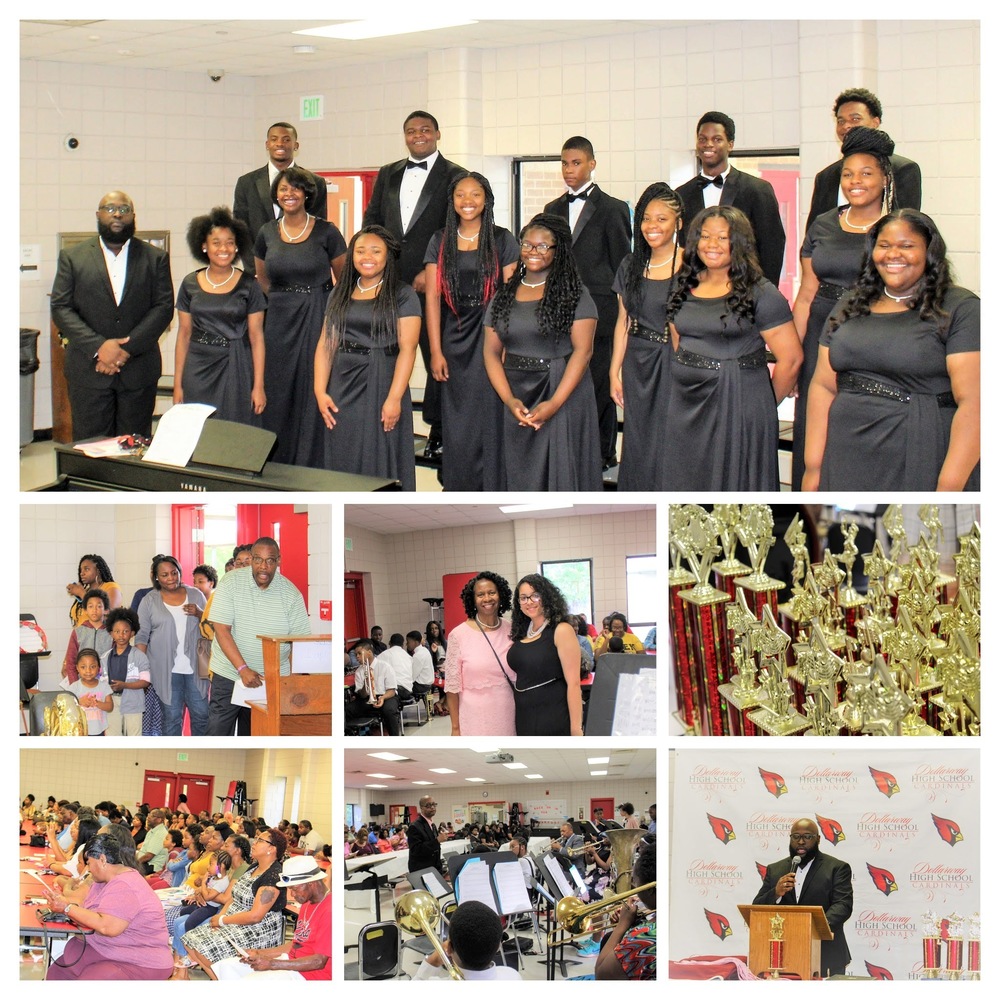 MUSIC...SWEET MUSIC
Candice Jones
Tuesday, May 14, 2019
To See More Pics: https://photos.app.goo.gl/RUriLeuNBRHcg6Eu6
Under the leadership of Dollarway High School Band Director, Mrs. Vicky Liddell, Choral Director, Mr. Kourtney Smith and Robert Morehead Middle School, Band Director Mr. Eckhardt Fox several Dollarway students received band & choir awards during their annual awards banquet. The selected recipients received the awards based on their outstanding contributions to the high school & middle school music programs and activities. These students were thrilled and excited to receive recognition in front of an audience packed with a host of family, friends and school staff.
Each year the Dollarway band & choir programs receive many awards and accolades throughout the state for their performances. This year's event honored a number of students, grades 6th-12th. It was a great opportunity for students, along with their parents and other family members to come together for one last time before summer break to celebrate their school achievements.
Dollarway High School music program is proud of its past, present and future student musicians and would like to send a special congratulations to all students in the Class of 2019!!!