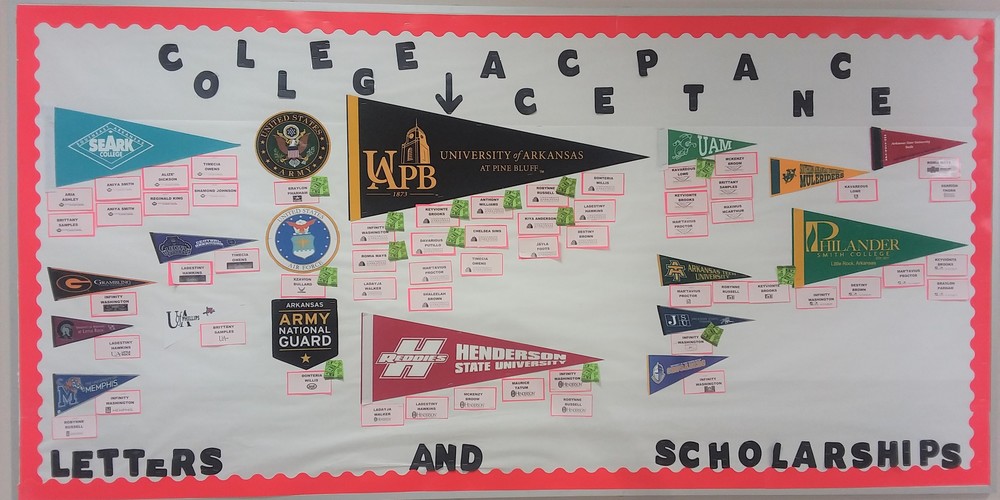 READY...SET...GO TO COLLEGE.
Candice Jones
Wednesday, April 03, 2019
The College Wall continues to grow at DHS as the Class of 2019 close out their final year in high school. In addition to students planning to attend college, many students are also heading straight into the world of work. Opportunities abound thanks to College & Career Coach Marla J. Stop by and visit with her today!!!