NEWS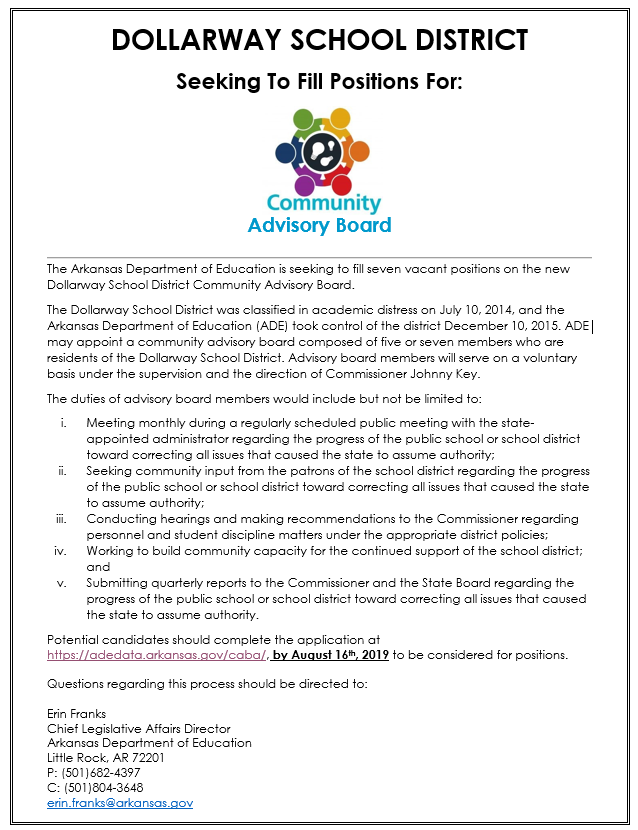 Hello Dollarway Family, Please review the information below and share with anyone you know that might be interested in serving. A pdf copy is also attached. Thank you for your support!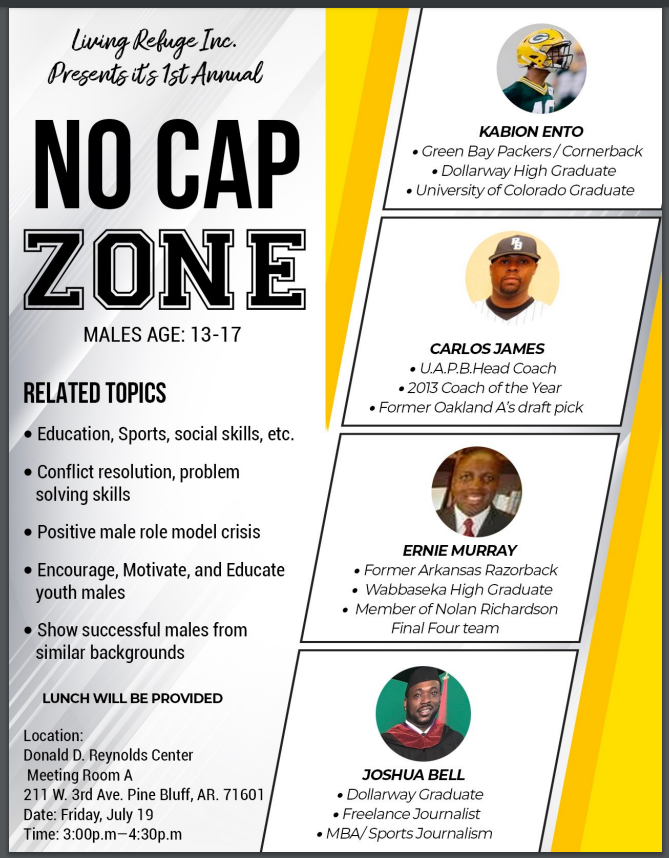 Kabion Ento, Dollarway Alumni and Cornerback for NFL Greenbay Packers along with Sports Journalist, Joshua Bell will be featured speakers during the first annual "No Cap Zone" event set for Friday,...
Dollarway High School School Supply List: Loose leaf paper, 2 inch Binders, (7) 3 Pronged Folders, Ink Pens, #2 Pencils, 3 Journal Notebooks, ...MESH BACKPACKS ONLY!!!!!!!
SEE ALL NEWS
LIVE FEED

Hello Dollarway Family--Dollarway Alumni Kabion Ento, of the NFL Greenbay Packers & Journalist, Joshua Bell will be featured speakers at the "No Cap Zone" event on Friday, July 19th. This event is for MALES, ages 13-17. Topics include sports, social skills, conflict resolution and more. Lunch will be provided. For details visit www.dollarwayschools.org. Encourage young men to attend!!! view image
4 days ago ,
Candice Jones

Dollarway High School Registration will begin August 5th-August 6th from 5:00 p.m.-7:30 p.m. ID badges will be made and lockers will be sold for $8 dollars.

Dollarway High School Uniform 12th grade red shirt, 11th grade light gray shirt, 10th grade navy blue shirt and 9th grade hunter green shirt. Pants colors are black, navy and khaki.

SEE ALL POSTS